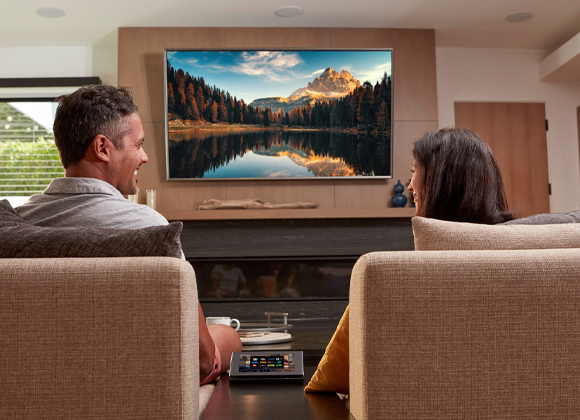 Just because you live in Rumson, NJ doesn't mean that you can't benefit from home automation features such as lighting controls, HVAC controls, and other handy aspects that come with smart homes.
At JMG Audio Video we work with all kinds of homeowners to bring their homes to the next level of sophistication. Contact our team today to learn more and schedule time to review what options you want with your home technology.
How Does Home Automation Work in Rumson
When you get into home automation to make your home a smart home, there are really three layers to the home automation equation. The first layer is the monitoring layer and this is accomplished with a number of different devices in your home. Your doorbell, for example, is a monitoring device that you can check the video feed and even record video. The same is true of a security camera either indoors or outdoors.
The second layer of home automation controls. This can manifest in a number of different ways. Control can happen in the sense of controlling the indoor environment through your HVAC system. Control can also happen through the panning of your security camera over an area remotely to see what is happening. The idea is to allow you to affect things on your property even when you aren't physically present.
The final layer of home automation is the actual automation of your devices to do things with either a single button touch or truly automatically. For example, you may have your lights controlled remotely and you can set up a single button to reduce the lighting for all lights in a room for watching movies. Or you can have a siren go off if your security camera detects movement.
Smart Homes in Rumson, NJ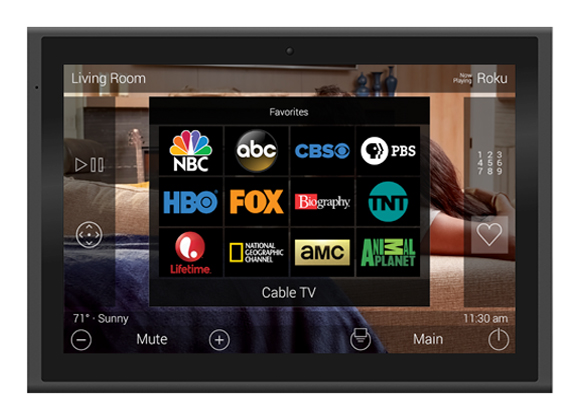 The idea of having a smart home is to make it work for you in a much easier way while allowing you greater control and flexibility. We can transform your Rumson, NJ home with home automation, just give our team at JMG Audio Video a call to learn more.
Rumson was formed by an act of the New Jersey Legislature on March 15, 1907, from portions of Shrewsbury Township, based on the results of a referendum. Rumson is known for its many sprawling 19th-century estates located along the shores of the Navesink and Shrewsbury rivers and along historic Rumson Road, which serves as one of Rumson's main thoroughfares. Now an upscale suburb, Rumson was then a summer colony for wealthy New York bankers and industrialists.
---