Smart Homes with Home Automation and Lighting Controls for Residents of Alpine NJ, Franklin Lakes, Ridgewood, Saddle River, Tenafly and Surrounding New Jersey Areas
If you are interested in home automation with lighting controls in Saddle River, Franklin Lakes, or Ridgewood, New Jersey, you are making the right connection. Our company, JMG Audio Video, sets the standard for the installation of smart home systems in this area. In addition to these three communities, we also install home automation systems in Alpine and Tenafly.
Temperature & Lighting Controls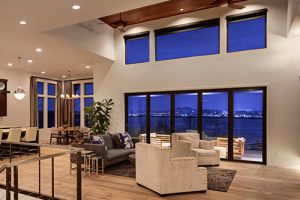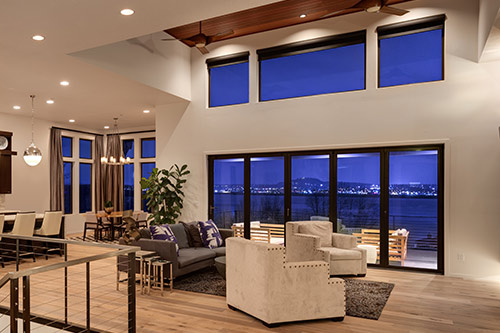 Property in the areas that we serve is valuable, so your investment in your home is quite significant when you live in these cities. You should enjoy your place residence to the utmost, and it should be completely comfortable at all times. Convenience is another important consideration.
Home automation technology can have a transformative effect when it comes to convenience and comfort. Smart homes can include lighting controls, you can also control your heating and air conditioning system remotely.
It is great to come home to an environment that is absolutely perfect 100 percent of the time, but that is not the only advantage that smart homes with lighting controls provide. When you have remote control of your HVAC system, you can minimize utilization when you are not home. It can be programmed to reach the ideal temperature shortly before you walk in the door. This will save you money, and it is an environmentally sound approach.
Entertainment & Security
In addition to the temperature and lighting controls, smart homes can offer a host of additional benefits. A security system that includes intelligently deployed cameras can be part of your home automation system. When you have this technology in place, you can monitor what is going on in and around your home remotely. This can apply to potential intruders, but you can also check on the behavior of babysitters, maintenance people, and repair technicians.
Your smart home can include an entertainment component. You could have a custom audio system that can be remotely controlled along with a full-blown home theater. We can work closely with you to gain an understanding of your vision for the perfect entertainment system and ultimately bring it to life.
Let's Get Started!
For home automation in Saddle River and smart homes in Alpine, Franklin Lakes, Tenafly, and Ridgewood, New Jersey, you can't go wrong with JMG Audio Video. If you are ready to automate your place of residence, send us a message or give us a call at 201-961-7001.