Home Technology Products


As the operating system for the connected building, Control4 brings automation and control to the broad market. Control4 technology is at the heart of an expanding ecosystem of leading consumer electronics products designed to work together with ease. Control4 develops and delivers award-winning control software and hardware for virtually any room or building from anywhere at any time. Control4 is the affordable, easy to use, and easy to install solution for digital living. From essential energy management to effortless entertainment; from lighting control to comprehensive security systems, Control4 is the platform for managing all the pieces of today's connected life.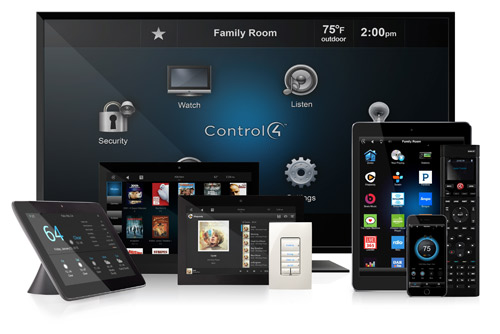 With more than 20 years of experience, Universal Remote Control produces a family of innovative IR/RF products to meet customer requirements around the world. Universal Remote Control's remote control products range in complexity from a multiple function universal and learning remote control with a DVD tutorial, to a feature-rich, PC-programmable remote control with a color touch screen. Their Consumer Products are designed to answer your needs at affordable prices and are easy to set up and operate.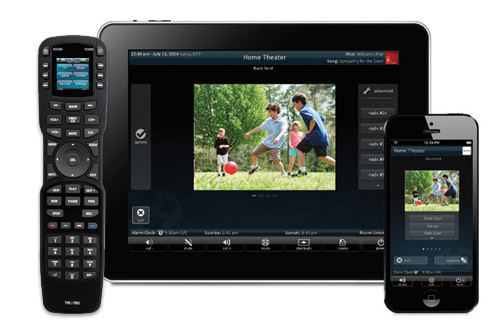 Today, Lutron is devoted to controlling lighting. Their focus on product innovations, technology, quality, and customer service has made them the undisputed leader worldwide in the area of lighting controls. Lutron offers more than 10,000 products to satisfy virtually any residential or commercial project. Lutron products adjust the intensity of virtually every kind of light, and Lutrons remain to this day the only company that provides an integrated solution for controlling both natural daylight as well as electrical lighting.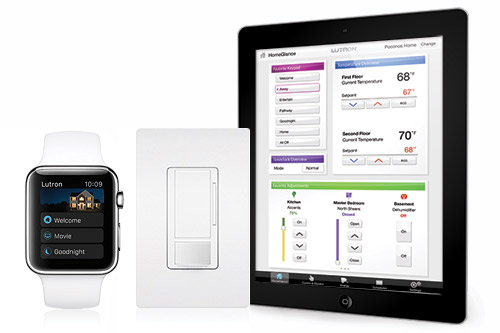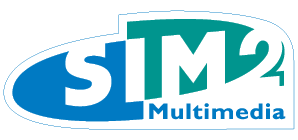 In the home theater market, the SIM2 Multimedia name is synonymous with that of innovation and superlative quality. SIM2 Multimedia's mission is to offer solutions for home cinema applications: in other words, truly sensational, innovative and unique front and rear projection products.
All SIM2's products are designed for today's (and future) requirements and incorporate those exceptional performance standards that have created the SIM2 legend.
The company provides one of the industry's most comprehensive line of video entertainment projectors and high-end professional displays. All share the same high performance inherent to all SIM2 products.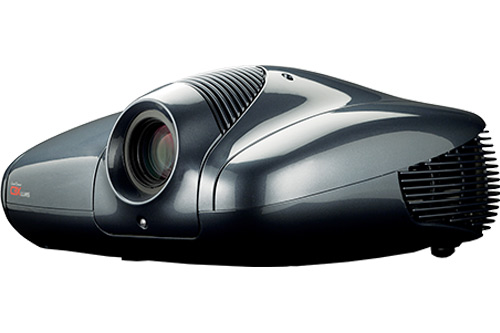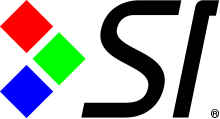 Screen Innovations (SI) is a leading manufacturer of projection screen technologies for residential and commercial applications. Delivering needed solutions, aesthetically pleasing designs and competitive price points, SI screens provide unparalleled ambient light rejection and video image reproduction.
A highly innovative, industry-specific Screen Innovations design and engineering team works tirelessly, constantly evolving the category in order to effectively bring projection to the mainstream. By operating under the principle that "No matter the budget; Screen Innovations has the best available screen solution to suit your needs," SI aims to resolve the issues that have historically hamstrung the projection screen industry.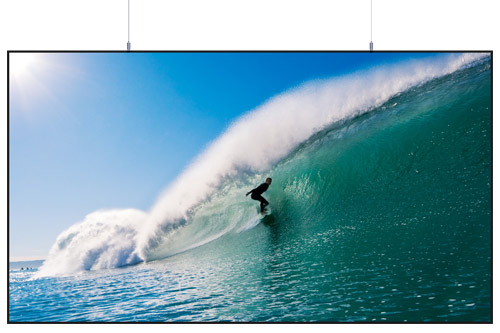 DRAGONFLY is a leader in the design and production of high quality film screens for today's home theaters.With DRAGONFLY it's back to the basics. Innovative designs, solid construction, and consistent quality make DRAGONFLY the preferred choice for home theater front projection applications.
Whether it's fixed or motorized, solid or acoustically transparent, matte white or high contrast, DRAGONFLY has the right screen for you.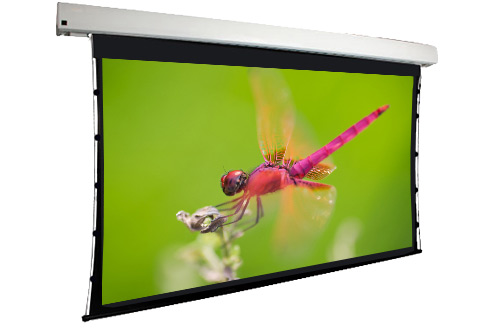 For more than half a century, the name Marantz has identified the best in home entertainment. And today, even in the midst of burgeoning and often confusing technology, these components still emulate the vision that originally drove Saul Marantz to expand the sensory horizons of even the most demanding aficionados.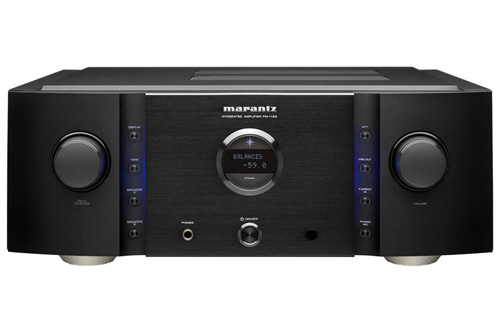 Anthem products allow you to virtually 'be there' every time you listen to a favorite piece of recorded music or experience the excitement of surround-sound home theater. Their reputation in analog and digital design is legendary and our products continue to receive industry awards and acclaim in the finest magazines. Around the world, Anthem is consistently the brand of choice for leaders in the field of music and entertainment.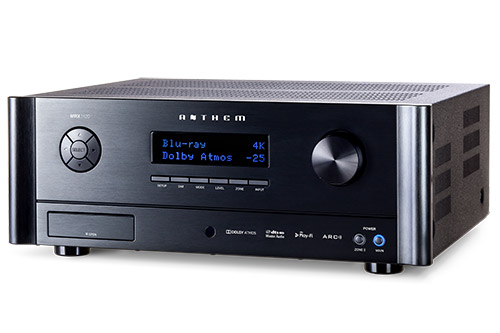 For over twenty-five years Paradigm has set the standard for sonic excellence in every product category they offer. Their focus on providing the best in performance and value continually pushes the boundaries in speaker design.
Stunning accuracy, a spacious soundstage with pinpoint localization, powerful, well-defined bass and thrilling dynamics are hallmarks of Paradigm's advanced speaker designs. Rave reviews the world over and hundreds of products awards continue to confirm why Paradigm® is the first choice for even the most critical listener.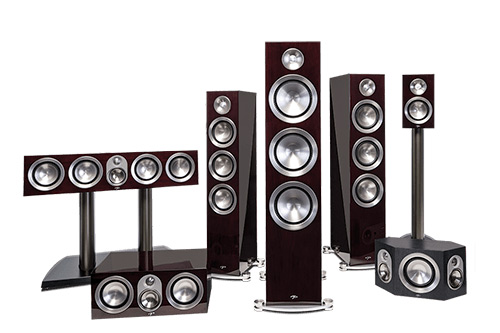 Known for engineering integrity, design innovation and phenomenal acoustic transparency. Each KEF loudspeaker is created with the same passion for acoustic excellence whatever the budget, so which ever you choose you will have the satisfaction of knowing that you're experiencing the full richness, emotion and depth that the original artist intended.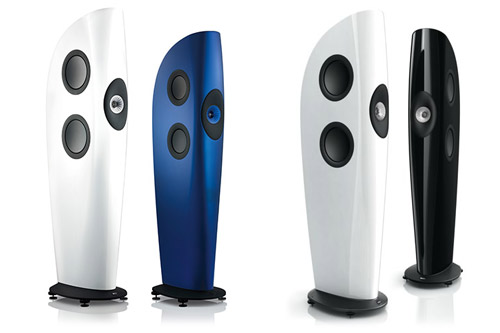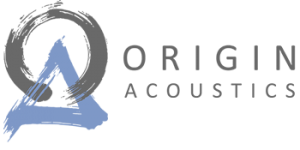 Improving the way you experience sound has been the focus of the Origin team for over three decades. These speaker designers and engineers have over 100 years of collective experience, have won hundreds of awards for their efforts and have invented numerous patented technologies that have dramatically advanced the art of sound reproduction.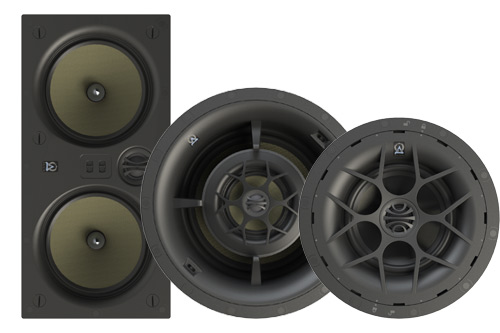 There are millions of ways that big companies save pennies per unit. Just one reason that Episode Speakers is happy to be small.
They only sell through authorized custom audio video professionals because they want their products selected, installed and calibrated for peak performance in your system. It's the best way they know to ensure that Episode products will reach their performance potential in your home.
Episode products are built to last. That's what makes it possible to offer industry-leading warranties.