Commercial AV and Commercial Video Wall Solutions for Residents of Alpine NJ, Franklin Lakes, Ridgewood NJ, Saddle River, Tenafly and Surrounding Areas
Businesses in Northern New Jersey know that JMG Audio Video has the experience and industry knowledge to provide the most state-of-the-art commercial video wall and AV systems, flawlessly installed and supported by unmatched customer service.
Sound Commercial AV Solutions for Ridgewood & Franklin Lakes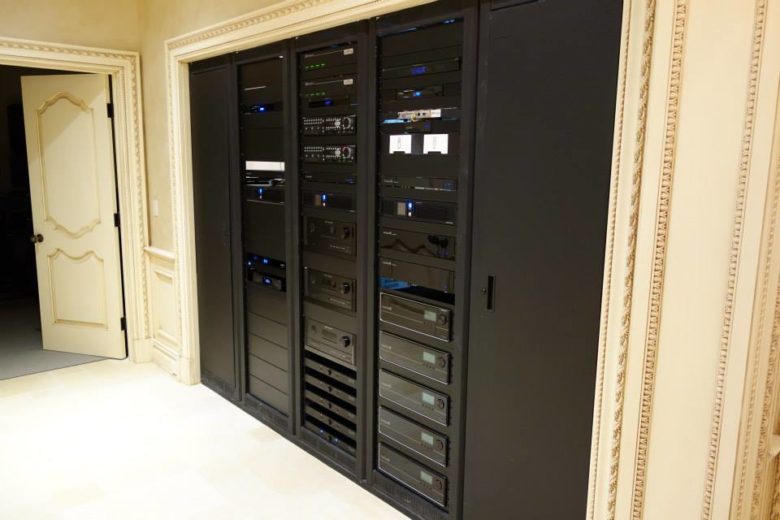 JMG Audio Video offers numerous commercial AV solutions for your dinner theater in Ridgewood. Not only will encores sound clear as a bell, but you'll be able to integrate video elements into your set design, creating phenomenal special effects and quick-change scenery.
If you need a custom commercial AV solution for your Franklin Lakes fitness club, JMG Audio Video will install a setup that will keep your clients spinning, dancing, and pumping iron to a funky beat, or interacting with remote personal trainers through a 1:1 scale video conferencing system. Whatever commercial AV idea your imagination can conceive, JMG Audio Video can almost certainly build it for you.
Commercial Video Wall: A Tailor-Made Vision for Your Tenafly, Alpine, or Saddle River Business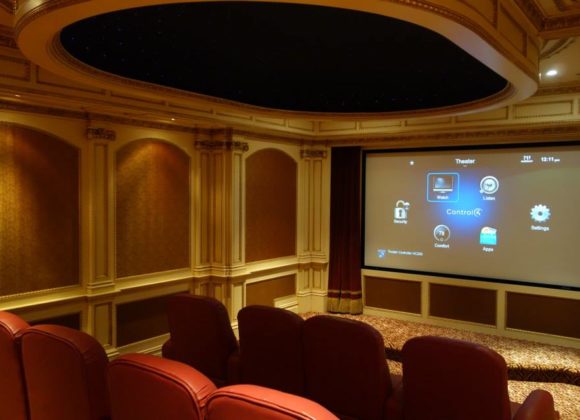 A commercial video wall can be a practical solution when a large, custom video display is needed. Whether you want a life-sized video display to educate visitors at your Tenafly nature preserve or Alpine historical home, or a huge, adaptable screen for the stage of your conference center in Saddle River, JMG Audio Video will configure the perfect commercial video wall for your company's needs.
We fit together cutting-edge monitors with nearly undetectable bezels, creating the illusion of one seamless, humongous screen from multiple monitors for your indoor soccer arena in Alpine. JMG Audio Video will work with you to design a commercial video wall that provides the size, flexibility, and functionality you want…all for a reasonable price. Just tell us what you're trying to accomplish with your commercial video wall and let the AV experts at JMG Audio Video work out all the technical details. If you want an enormous video wall "screen" that can display huge images across a large space at your Tenafly event center, yet still have the precise resolution to display small, legible text for conference leaders and presenters, JMG will find precisely the monitors, video cards, and video processors to achieve your vision.
Maybe you don't need anything sleek or fancy, just an integrated commercial video wall for the security command center at your Saddle River casino. JMG Audio Video will create a setup that is functional and easy to use, so your security team can quickly share video feeds and vital information.
The trained technicians at JMG Audio Video will put you in control of your new commercial video wall equipment, so that you can enjoy its many high-tech features. And, if you need troubleshooting or support for the hardware itself or the software that runs it, JMG's dedicated technical staff is only a phone call away at 201-961-7001.