Electric Blinds, Motorized Blinds, and Automatic Blinds in Alpine, Saddle River, Tenafly, Ridgewood, Franklin Lakes, NJ, and Surrounding Areas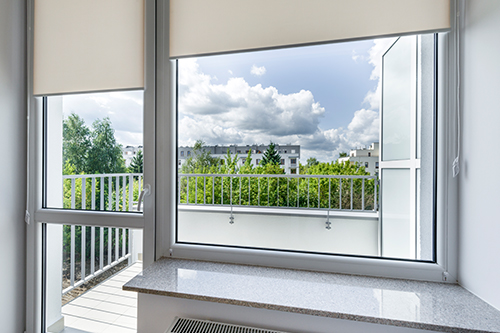 The advancement of technology has helped to make our lives more convenient. With automation sweeping the nation we can now control our cars, homes, and businesses with tools that aim to make life easier and save us time. One home improvement tool that has been a popular choice amongst homeowners and businesses is automatic blinds.
Electric blinds are cordless and automated-motorized blinds that help you control the light in your indoor environment from the click of a button. Not only do automatic blinds increase convenience and productivity, but they have various other benefits as well including:
Increased safety for pets and children
Energy efficiency function
Additional home security
Increased home value
Protection from harmful UV rays
At JMG Audio Video, Inc. we equip homeowners in Alpine, Saddle River, Tenafly, Ridgewood, Franklin Lakes, NJ, and the surrounding areas with home technology solutions that help you get the most out of your home. With various options in motorized blinds, we help you find the right electric blinds that fit your home and budget.
Motorized Blinds and Shades
Motorized blinds have become a popular option for homeowners in Alpine, Franklin Lakes, Ridgewood and surrounding areas for there many benefits. But once you decide to go with electric blinds you may be surprised by the vast array of options that you have. Automatic blinds can be classified into two separate groups with many options in each; motorized lift and motorized tilt.
Motorized Lift
Motorized lift blinds means can lift entire window coverings up and down for optimal window coverage.
Different types of motorized lift electric blinds include:
Cellular Shades
Pleated Shades
Roman Shades
Solar Shades
Natural Shades
Motorized Tilt
Motorized tilt automatic blinds are horizontal blinds that utilize slats or vanes to indoor light.
Tilted motorized blinds may include:
Wood Blinds
Faux Wood Blinds
Aluminum
Mini Blinds
Electric Blinds as a Part of Whole Home Automation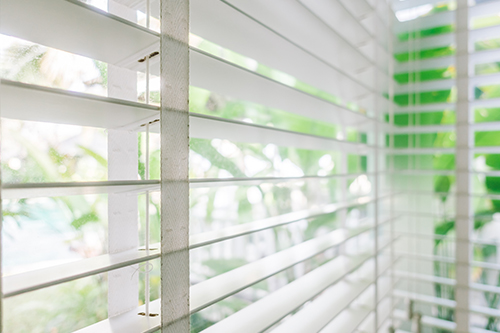 Electric blinds are an integral part of whole-home automation. By connecting to a remote or your device you can control your indoor light environment with a simple push of a button, and keep you and your family safe, comfortable and secure. Installing automatic blinds may be even more cost-efficient than you imagined.
At JMG Audio Video, Inc. we help residents and business owners in Saddle River, Tenafly and areas closeby procure affordable and attractive electric blinds that contribute to whole-home automation systems that make your life easier and save you time. There is no job too big or too small for JMG. We work with you and your budget to find you the right electric blinds at the right price.