Smart Homes, Control 4 Systems, and Home Theaters in Chatham, NJ
You have heard how great whole home automation is from your friends. They have maybe even shown you their own systems. Now it is your turn to say, "Check this out!" and amaze visitors by turning on lights and sound systems or even lowering window blinds by hitting a few buttons on your smartphone.
Your system does not have to be complicated and you do not even have to know exactly just what you want. All you need to know is that you are ready to take the first steps in whole home automation by calling JMG Audio Video.
Industry leaders – our technicians are excited about the latest technology and find the system that is your comfort level and provides the features you want.
Seamless integration – you might not think your front door lock can be linked with your thermostat, backyard lights or sound system but we will get it done for you. By having all your systems linked, you will get the most out of energy efficiency, security, and entertainment.
Customized for your home – new or existing homes can become smart homes. We can even switch or enhance any system you currently have.
Constant customer support and service – from your first consultation to open phone lines, we will answer any questions you have so your system works for you.
From home theaters to whole home automation, JMG Audio Video has Chatham homeowners covered.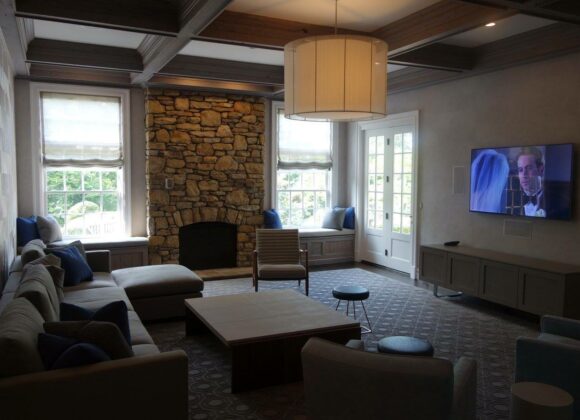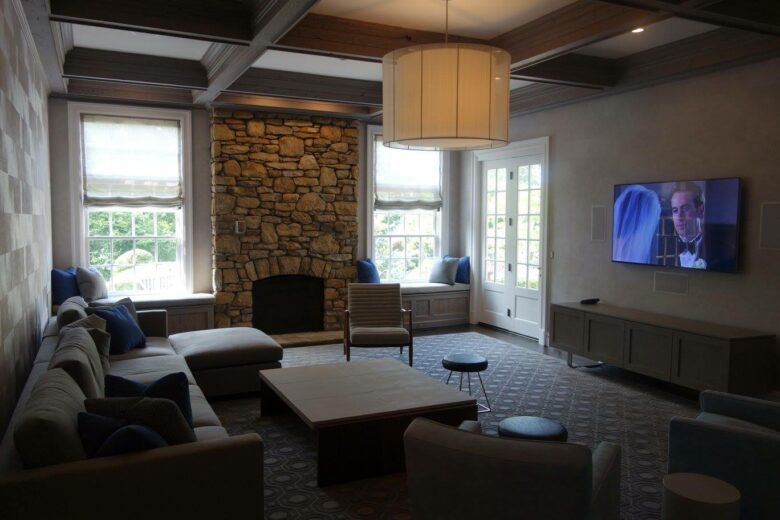 Best Home Theater Systems in Chatham
Are you ready to dedicate a whole room to a home theater? Looking for the best home theater systems for your man cave? Or upgrading your current home theater to give the movie theater experience for streaming movies? Whatever level of home theater experience you are looking for in your Chatham home, JMG Audio Video is ready to provide the best home theater systems that match what you are looking for. From starter home theaters to complete systems, we'll customize the right system for you.
Control 4 Systems, Whole Home Automation in Chatham, NJ
Control4 Systems are designed to bring automation and control to the broad market for both smart homes and offices. A central hub that incorporates home theaters, lighting controls, security systems, and more, the Control 4 Systems are platforms are designed for control and convenience. Award-wining control software and hardware give users the ease of control from smartphones, tablets, and computers at the touch of a button. Your home simplified.
Smart Homes in Chatham, New Jersey
Many new homeowners are looking for a pedestrian-friendly community. The borough of Chatham fits this description with a community that covers less than 2.5 square miles. In fact, the central business district is conveniently within one mile of the railroad station. The Chatham Borough Farmers' Market is a popular seasonal draw. Here visitors will find almost everything including pickles, vegetables, baked goods, and more.