Home Technology and Control 4 Systems in Alpine NJ, Franklin Lakes, Ridgewood, Saddle River, Tenafly, and Surrounding New Jersey Areas

You are making the ideal connection if you are interested in home technology like the Control 4 system as a Ridgewood, Alpine, or Saddle River, New Jersey homeowners. Our company, JMG Audio Video, is the leading provider of Control 4 systems in this area. We take a lot of pride in the work that we do, and we go the extra mile to maintain our 100 percent client satisfaction rate. We install home technology in other nearby cities as well, including Tenafly and Franklin Lakes.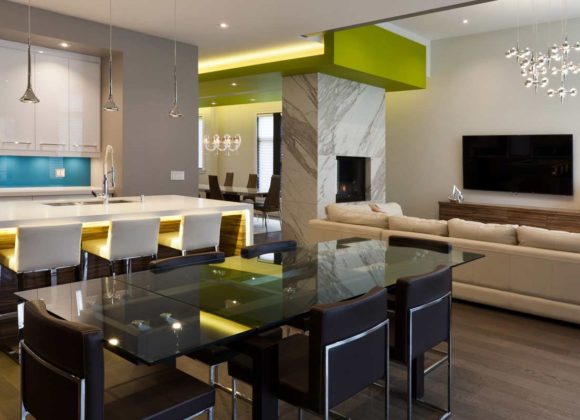 An Operating System for Your Home
If you are like most people, your place of residence is your most significant financial investment. It is important to get the most out of it, and the home technology that is available is absolutely amazing. The Control 4 system Ridgewood-Saddle River area homeowners can obtain from us is the gold standard.
You can view this technology as a central operating system that you can utilize to control everything in your home remotely. When we say everything, we mean it quite literally. Climate control is at your fingertips wherever you may be, and you can adjust the lighting as well. It is possible to lock and unlock doors with your smartphone, and of course, you can control everything remotely while you are in your home.
Home security is a very important consideration, and the Control 4 home technology can be used to keep your place of residence safe and sound at all times. Surveillance cameras can be used in conjunction with the system, and you can monitor activities in sensitive areas outside as well. You can keep an eye on things remotely, and you can know who is knocking on the door when you are inside of your home.
There is also an exciting entertainment component. We can be engaged to install a custom whole home audio system, and it can be centrally operated. Plus, if you have always wanted a state-of-the-art home theater, this can be part of the package as well.
Call or Click Right Now!
For home technology in Saddle River, home technology in Tenafly, and Control 4 systems in Franklin Lakes, Ridgewood, and Alpine, New Jersey, JMG Audio Video is the only logical choice. You can send us a message if you have any questions, and we can be reached by phone at 201-961-7001.