Control 4 Systems and Home Technology in Alpine, Franklin Lakes, Ridgewood, Saddle River, Tenafly, NJ, and the Surrounding Areas

Rather than a bunch of switches or remotes scattered around your home in Alpine, Franklin Lakes, Ridgewood, Saddle River, Tenafly, NJ, and the surrounding areas, we partner with Control 4 Systems to provide an intuitive and power single-source interface to control all of your home technology. JMG Audio Video is partnered with Control 4 Systems because they have tested more than 15,000 individual connected devices that their software will work with. This means that when you add various home technology devices, the odds are that we can help you quickly add these new devices that will further enhance your home. Contact our team today to learn more and discuss your home technology desires.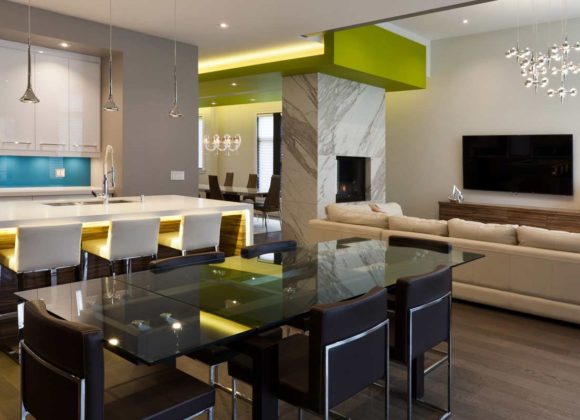 Control 4 Systems Certified Products
The odds are pretty good that the technology items that you already have or want to add are Control 4 Certified products. Control 4 has a process that they go through with product providers that will ensure that they work with the Control 4 system. They work with product providers to build the device drivers needed, and then the testing happens to ensure it all works as it should. This ensures that the products we recommend to you for home technology will work with the system without any issues.
From lighting to HVAC, consumer electronics, satellite, cable, security products, and more are all vetted and constantly updated to ensure that they integrate seamlessly into the Control 4 platform. They work with hundreds of the best world-class brands so that there are thousands of items that are ready to work with the system right out of the box. This is why we have been in business for more than 10 years because we work with the best and bring that to our clients.
Home Technology That Makes Life Better
All advances in technology need to help solve a problem or make life better or else it won't last long. Home technology is proving itself to make life better, and provide homeowners with new options to help them save on energy costs, keep the home secure, and quickly adjust to changing conditions at their property. Utilizing Control 4 systems provides all sorts of controls that homeowners will find useful and informative.
While security is one of the main concerns of most homeowners when it comes to home technology in Alpine, Franklin Lakes, Ridgewood, Saddle River, Tenafly, NJ and the surrounding areas, entertainment via audio and video, environmental controls, and more are all at their fingertips. Talk with JMG Audio Video today to start looking at how you can take your home technology to the next level.