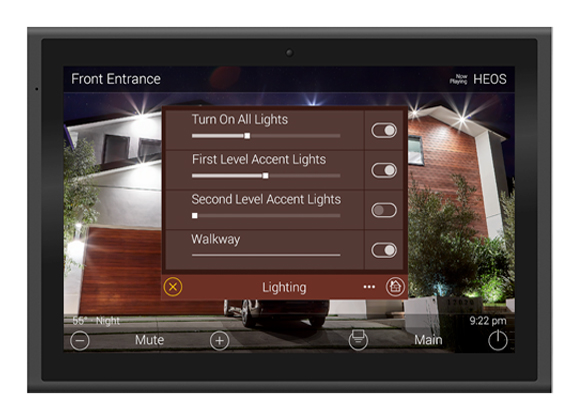 Our homes have gotten smarter, but sometimes it doesn't all like to play nice together. Whether it's your security system, video cameras, or just having background music playing in the right room in your home, whole home automation can handle all of it if it is set up properly.
That's where the experts at JMG Audio Video can help as they have nearly a decade's worth of experience setting up all of these systems to work together seamlessly. Contact us today to learn more.
Benefits of Professional Smart Home Setup in South Orange
It can be tempting to take the do-it-yourself approach with your whole home automation. The problem is, you've never done it before. Our team has done it hundreds of times. We also have access to the latest trends, the known issues with various equipment and software, and how to get them all to work together how you want them to.
If you have ever done a home improvement project, you know that while it might seem easy and straightforward, once you get into the project you will be thrown a curveball or two. And it doesn't even have to be the equipment that you are installing but what already exists in your home that is causing the problems. Professionals have the tools and techniques to get a handle on these issues and figure out a way to get things done.
It's one thing to get hardware and software communicating, it is quite another to clean up the software and get it to function easily how you would enjoy. One-touch operation of different features is the goal, and our team has worked with a wide range of products and can figure out how to get everything to work as you expect.
Smart Homes in South Orange, NJ
From lighting controls to HVAC controls to video cameras and more, home technology continues to advance and provide us with easier control. However, the reality is that home automation still presents issues, and having an experienced installer from JMG Audio Video will make your home automation project go much faster for your South Orange home. Contact our team today to learn more.
On March 4, 1904, the Village of South Orange was created by an act of the New Jersey Legislature and separated from South Orange Township. The village is one of only a few in New Jersey to retain gas-light street illumination (others include Riverton, Palmyra, Trenton Mill Hill neighborhood, and Glen Ridge). The gaslight, together with the distinctive Village Hall, has long been the symbol of South Orange. Of the 564 municipalities in New Jersey, South Orange Village is one of only four with a village type of government; the others are Loch Arbour, Ridgefield Park, and Ridgewood.
---