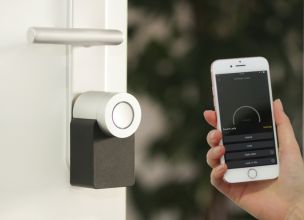 Whole-home automation is an outstanding way to incorporate advanced technologies to improve your Ho-Ho-Kus, NJ, home's safety, comfort, and convenience. For anyone who wants to create a smart home, home technology should be customizable to meet each household's needs, whether it involves a home theater or motorized window blinds. 
JMG Audio Video is a top provider of home automation services for residents throughout Ho-Ho-Kus, NJ. Our crew of knowledgeable technicians creates and installs intuitive home automation systems while providing outstanding customer service and technical support.
Lighting Controls, Automated Blinds, and Smart Home Technology for Ho-Ho-Kus
In Ho-Ho-Kus, many homeowners enjoy the plentiful benefits of automated blinds as part of their whole-home automation system. Motorized electric blinds function without looped cords, which could be hazardous to young children and pets. These blinds also increase energy efficiency and security by shielding your home from unwanted sunlight and prying eyes.
Another option many people add to their automated systems is lighting controls. At JMG Audio Video, we know how to professionally customize and install lighting systems to help our customers conserve energy while providing the best lighting in each room.
Whole-Home Automation and Home Security for Ho-Ho-Kus, New Jersey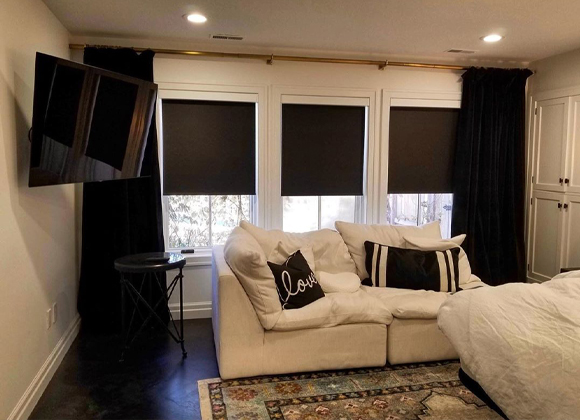 If you want to get the most from your Ho-Ho-Kus, NJ, home, whole-home automation is the way to go. This technology allows you to remotely control different components within your house through a smartphone, computer, or tablet with wireless internet connections. At JMG Audio Video, we work with two of the industry's best technology providers for home security: Control4 and Crestron.
With Control4, you can adjust anything from indoor climate and entertainment to home security with surveillance cameras inside and outside your house. Crestron also offers seamless integration of multiple systems like small appliances and lighting. Through its platform, you can operate technology using voice commands instead of your phone.
Ho-Ho-Kus, New Jersey, is considered one of the best places to live in the state, thanks to its affluence, history, and proximity to New York City. Despite being one of the country's most expensive area codes, it offers a rural feel, which is perfect for the many working families and retirees in the area. Ho-Ho-Kus has slightly more than 4,000 residents and an established tight-knit community that welcomes newcomers.
Keep your Ho-Ho-Kus, NJ, home ahead of the times by embracing whole-home automation from JMG Audio Video. Contact our team today for an appointment.
---