5 reasons to purchase Hunter Douglas shades
Hunter Douglas shades are known for their high-quality window treatment solutions that offer numerous benefits to homeowners. JMG Audio Video provides Hunter Douglas shades in and around Saddle River, Ridgewood, NJ, Demarest, NJ, Chatham, NJ, Wyckoff, Alpine, NJ. 
Here are five reasons why you might consider purchasing Hunter Douglas shades: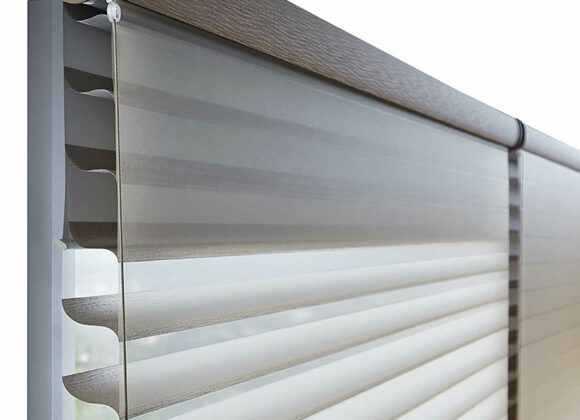 Innovative Design and Style: Hunter Douglas is renowned for its innovative designs and stylish window treatment options. Their shades come in a wide range of styles, colors, and materials, allowing you to choose the perfect shades that complement your home's interior design. Whether you prefer a modern, minimalist look or a more traditional aesthetic, Hunter Douglas shades offer versatile options to match your preferences.

 
Light Control and Privacy: Hunter Douglas shades provide excellent light control and privacy. Their innovative designs, such as the Duette Honeycomb Shades and Silhouette® Window Shadings, allow you to adjust the amount of light entering your space while maintaining privacy. You can enjoy natural light without compromising on your comfort and privacy.

 
Energy Efficiency: Many Hunter Douglas shades are designed with energy efficiency in mind. The cellular construction of shades like Duette Honeycomb Shades creates air pockets that act as insulators, helping to regulate indoor temperatures and reduce energy consumption. This can lead to cost savings on heating and cooling bills over time.

 
UV Protection: Hunter Douglas shades are effective at blocking harmful UV rays from entering your home. UV rays can cause fading and damage to your furniture, flooring, and artwork. By using shades like Designer Screen Shades or Pirouette Window Shadings, you can protect your interiors from the sun's damaging effects while still enjoying natural light.

 
Motorization and Smart Home Integration: Many Hunter Douglas shades can be motorized, allowing you to control them with ease using remote controls, smartphones, or smart home systems. This feature adds convenience to your daily routine and can be especially useful for hard-to-reach windows. You can integrate Hunter Douglas shades into your smart home ecosystem for seamless control and automation.

 
In summary, Hunter Douglas shades offer a combination of innovative design, light control, privacy, energy efficiency, UV protection, and modern technology. These factors make them a popular choice for homeowners looking to enhance their living spaces with functional and stylish window treatments. Please call us without any hesitation.