The idea of viewership has undergone drastic changes in the 21st century. For the present generation, electronic items such as home theaters and amplifiers are quintessential to experiencing a movie or a concert. Thus, the sale and installation services of these items have gone up in recent times. We, at JMG Audio Video Inc., have brought to you our expertise in such installation services to make sure that you and your family have it all. Our aim is to enhance your viewing experience to the level with which you are comfortable. We are operative in and around the areas of Ridgewood, NJ, Tenafly, Franklin Lakes, Alpine, NJ, and Saddle River.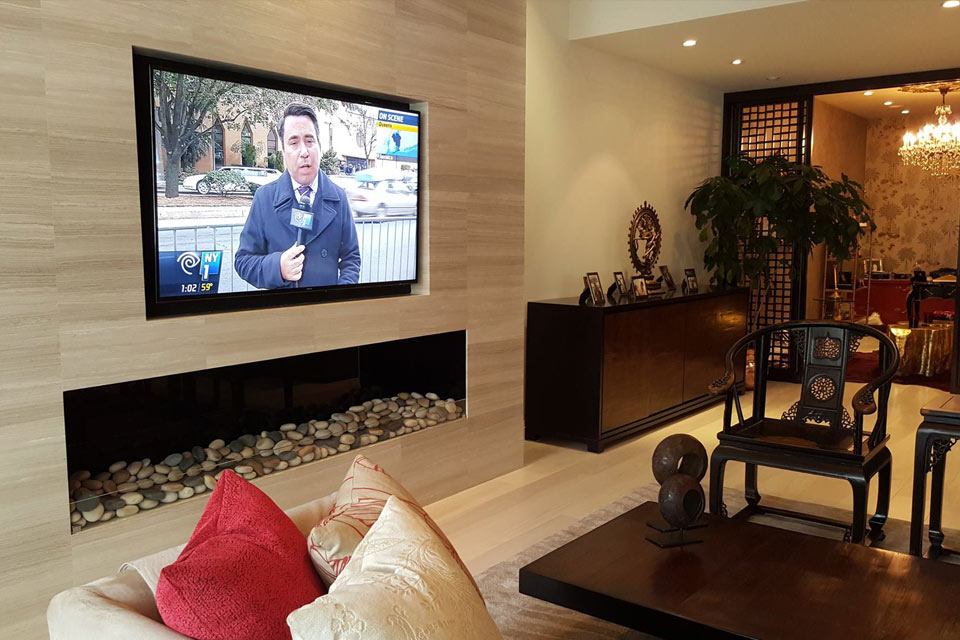 Here, we have made a list of 3 cool advantages that you can get by choosing us for installing a large-screen television along the wall or ceiling of your house. Take a look. 
Experience of Our Technicians
Firstly, when it comes to the installation of any electronic appliance or gadget in our house or office, we have no choice but to rely on the expertise of the technicians who are involved. Our technicians are some of the very finest in the industry and can be relied upon completely.
Secondly, we believe in offering our customers options that are not heard of before in the market. Our designs and plans are unparalleled and, thus, highly sought-after. By choosing us you will be choosing singularity and ingenuity.
Excellence of Our Customer Support System
Lastly, for every firm that provides installation services, it is vital to have a strong customer support system in place. With us, this a point of trust for our customers as we are available around the clock for every emergency that you might face.
So, if you are looking for a firm that will handle this sort of work well and will make sure that the job is done perfectly then you should certainly consider giving us a call at 201-961-7001 as soon as possible.