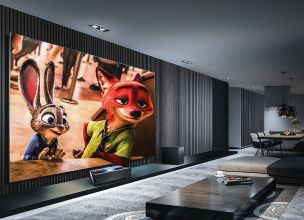 Whether you prefer to binge-watch the latest show on your favorite streaming service or enjoy blockbuster films in the comfort of your own home, custom home theaters take entertainment to the next level. JMG Audio Video outfits Allendale, NJ, homes with the best home theater systems and custom audio installation to give you the most elevated entertainment experience possible without ever leaving your home. 
Best Home Theater Systems & Custom Audio Installation in Allendale, NJ
Many homeowners hear "home theaters" and think of multimillion-dollar properties and celebrities with huge estates. JMG Audio Video makes it possible to enjoy crisp video, incredible sound, and total control from a single source without breaking the bank. This includes combining components and custom elements that you won't find in a typical off-the-shelf or DIY home theater setup, like a custom audio installation that gives you movie theater-level sound or lets you enjoy your favorite music in any room of the house. 
We understand that no two homes or families are alike and that the best home theater systems give you exactly what you want. Whether you have a simple flat screen or a 4K projection TV, we can design a custom home theater setup that takes family movie night or the big game to the next level. 
Home Theater Installation in Allendale, New Jersey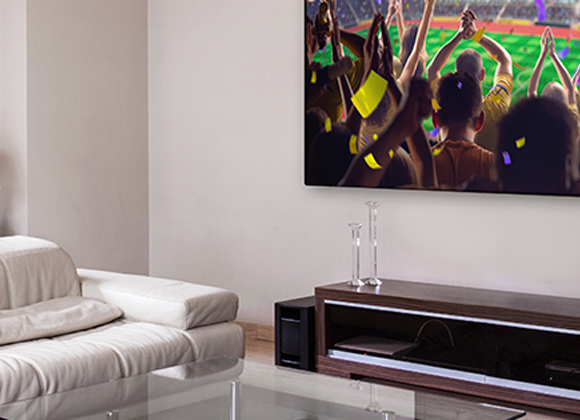 Home theater installation is about more than hooking up the components. The professionals of JMG Audio Video work with you to choose the best home theater systems to create your ideal entertainment experience, as well as identify and deal with issues that can detract from it. From lighting concerts to HVAC system noise to furniture placement, we design and install home theaters for maximum enjoyment.
Take your home entertainment to the next level by contacting JMG Audio Video about home theaters and custom audio installation in your Allendale, NJ, home. Enjoy the highest-quality picture and sound from the comfort of your living room, all with an easy-to-use control system. Reach out to us to learn more today.
Named for Joseph Warner Allen, the surveyor for the Erie Railroad, Allendale, NJ, is a New York City suburb with a long history as an agricultural center. With fewer than 7,000 residents, Allendale offers small-town charm and plenty of open space; in fact, slugger Babe Ruth enjoyed vacationing in Allendale, staying at the borough's only hotel, which remains a boarding house to this day. The excellent schools and easy access to NYC make Allendale a popular town for families.
---