Do you constantly worry about leaving home because of the fear of being robbed? Do you want to live a better life by being able to control and look after your home whenever you are not around? Then what you need are home automation technology products. They have been around for several years but most people are still not reaping its benefits. Not only is it a luxury for your home but it acts as a secure and safety measure for your home.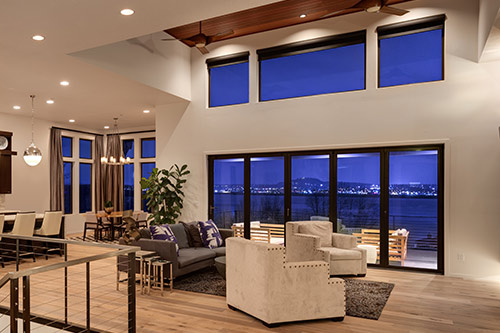 At JMG Audio Video, we have years of experience in working with the top brands and cutting edge technology to provide you with the best home automation services. Our wide range of products includes Control4, Universal Remote Control, Lutron, Sim2 Multimedia and many more. We provide our services to Ridgewood NJ, Tenafly, Alpine NJ, Franklin Lakes, Saddle River, and neighboring areas. If you are from any of these areas, feel free to contact us or lookup our site for more information on our products.
Here are some more benefits of home automation services:
Home automation technologies usually fall under the umbrella of home safety and security. Motion sensors can turn on lights when people enter doors or dark hallways. Alarms can go off in case of forced entry. Security cameras can provide real-time video of your home and provide evidence to the police to help them identify burglars. With home automation technology, you will be able to know what's happening inside your home at all times.
There are a number of benefits of home automation technologies when it comes to comfort. You can use them to turn on lights automatically whenever you enter a room or play music when you ask it to. These devices can also provide intelligent and adaptive lighting, temperature and sound to help you create a more comfortable environment within your home.
So, if you are interested in our services, contact us today.