We live in an era where new technologies evolve every single day.  Even Our technicians at JMG Audio and Video Inc. have embraced smart technologies thus helping our customers in getting advanced methods that make it easier to operate the draperies and blinds with various home automation systems. We are a home automation system company that has been dealing in residential as well as the commercial environment.  our team of technicians has years of experience and technical know-how about commercial video walls, Crestron systems, and electric blinds. It is their experience in working with top brands and cutting-edge technology that helps our customers when they have an issue regarding convenience or productivity.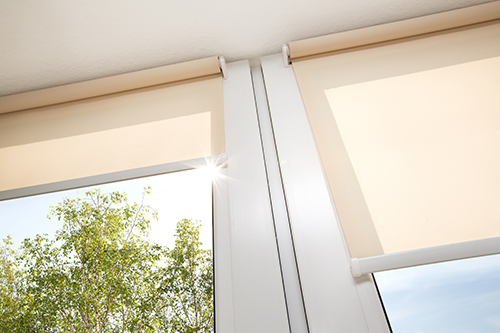 Below we have mentioned 2 Major benefits of installing electric blinds. Take a look.
Lower energy consumption
These electric blinds will help in lowering the indoor heat and hence they have become the most preferred option for homeowners who want to manage their energy consumption more effectively. As these blinds enhance proper insulation, the improved energy efficiency of your house. It is also very easy to combine your window shades with a smart thermostat so that you can adjust the indoor temperatures and control them at the temperature you like.
Solar protection
studies have shown that these electric blinds not only save you from the harmful UV rays of the sun but also protect your wooden floors, furniture, and computer or TV screens from the harsh rays of the sun thus preventing significant damage and fading. In most of these motorized shades, the blinds can close and adjust according to the harsh light of the sun.
So, if you live in and around Saddle River, Alpine, NJ, Tenafly, Ridgewood, NJ, Franklin Lakes, and are planning to install electric blinds at your office or residential building, you can get in touch with us at 201- 961- 7001.