Do you love listening to music? Are you thinking of big audio systems so that you can always listen to your favorite music? Well, then you need to buy smart audio systems with the latest features. We, at JMG Audio, Video, Inc., can be the right choice for you. We are an established and reliable company which has been involved in this field for a long time. We can help you with custom audio installation and video systems along with advanced home theater systems for all the movie buffs. We can also help you with home automation systems. We are known for our highly advanced technology which allows us to provide you with such amazing features. So, if you are based in areas such as Ridgewood, NJ, Tenafly, Saddle River, Alpine, NJ, or Franklin Lakes, then you can rely on us.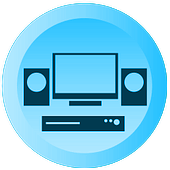 Here, we bring you a few factors to keep in mind while choosing a company for your custom audio installation. Take a look.
Professionals
One of the most important things that we need to keep in mind while choosing a company for your audio systems is the professionals they hire. Remember that the installation process will be carried out by the professionals of the company and that is why it is important for them to be knowledgeable, experienced, and smart.  Along with this, you need to make sure that they are helpful and friendly to answer your queries patiently and help you out throughout.
Charges
The budget also plays a key role whenever you are installing audio systems. You must make sure that the amount you are paying is reasonable and within your budget.  If needed, you can always take quotes in advance and match them with your budget before making the decision.
So, if you're interested in hiring us for your custom audio installation, contact us today.