Are you trying to make your home smarter? You should make your home more suitable to the contemporary times in order to accommodate your modern lifestyle. Your home should be a place of convenience and provide you with all sorts of comfort and safety that there is. We, at JMG Audio Video Inc., can be the right choice for you. We are a leading company known for their Control 4 Systems which give your home the kind of technology you need to lead a smarter life. We have the high-quality products at the most affordable rates. We bring you some of the famous brands which give you a memorable experience. So, if you are from areas like Alpine NJ, Franklin Lakes, Ridgewood NJ, Saddle River, or Tenafly, then you can resort to us without hesitation.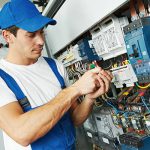 Here, we have put together a few kinds of these systems that you can avail from us. Take a look. 
You need to make sure that your home is controlled by a single device with just the clicking of a button. It will help you save time and money. You no longer have to return home if you forget to switch off the lights. Or you can just switch the lights on or control the temperature at home right from your car. So, it will truly make you the master of your home. 
Home 

Theatre

 or Audio & Video Systems

 
Everyone would like to have a good audio and video system at home along with a home theatre. This is a great sort of entertainment that you would want to have at home either for yourself or for your friends if you throw a party. 
So, if you want to own these, then you must not wait any longer and quickly get in touch with us today.