Control 4 system can control lighting, multi-room audio, HVAC systems, security platforms, smart locks, and more – using Zigbee, Z-Wave, Wi-Fi, and Bluetooth – and is compatible with over 35,000 devices. Control 4 system is a leading home automation company with a variety of unique products and technology designed to make home automation simple and, when installed by a professional audio/video installation, will substantially improve your home's efficiency. JMG Audio Video is the principal business in charge of the Control 4 system in Saddle River, Tenafly, Ridgewood, NJ, Franklin Lakes, Alpine, NJ, and Millburn areas. We take a lot of pride in the work we perform, and we go the extra mile to keep our 100% customer satisfaction rating.
The following are the benefits of using Control 4 systems for domestic automation in your home: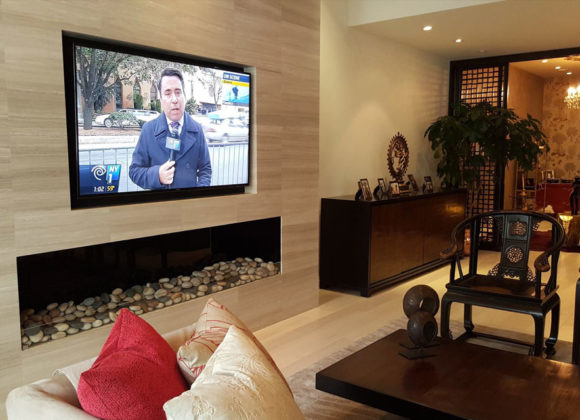 Enhanced Safety
When you integrate your private home's security and/or surveillance systems into your private home automation with Control4, you'll notice a significant improvement in your peace of mind. You may view your surveillance cameras from anywhere using your smartphone, tablet, laptop, or another smart device. You'll almost always have access to what's going on at your private residence, so you'll never be surprised.
Improvements in Energy Efficiency
Control4 makes it simple to integrate your home's weather control into your home automation. Your thermostat can be changed remotely, eliminating the need to waste energy heating or cooling a home while no one is there.
Eliminate Clutter
At some point in your own house, say goodbye to several remotes and litter. Control4 domestic automation unifies all controls into a single, simple-to-use interface, allowing you to declutter without losing comfort or control.
JMG Audio Video is the finest logical choice for the domestic generation. If you have any questions, you can call us at 201-961-7001.