If you are someone who keeps themselves updated with the latest technological innovation, then you must know about the latest home automation technologies available in the market. JMG Audio Video Inc. is one of the leading providers of control 4 systems with which you can control everything at your home even from remote locations. From locking and unlocking doors to monitoring the surveillance videos inside your home, to even keeping your home secure, everything can be done from your smartphone now. We have a team of fully trained technicians who are well educated, knowledgeable, and experienced to install, educate and use the system to make sure there are no issues before they leave your site. It is this dedication of our people that the customers of Saddle River, Ridgewood, NJ, Tenafly, Alpine, NJ, Wyckoff, and Mendham have been our loyal customers for a very long time.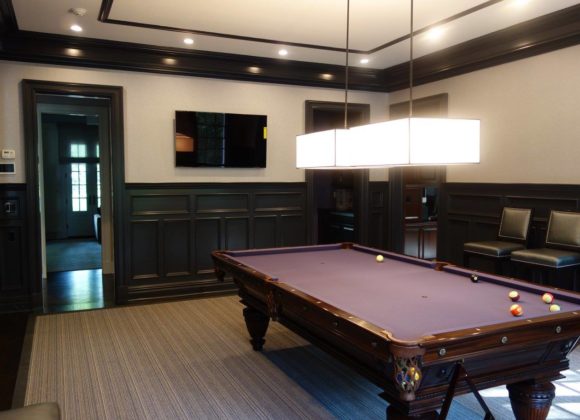 Below we have mentioned a few home automation devices that you can control remotely at your convenience. Take a look.
Whole house audio and video
Recently the demand for a centrally located system that distributes audio as well as the video does your rooms has become quite common. Our men are here to offer you a well-equipped multiroom audio-video system that'll help you to enjoy different music and video from one easy-to-use system.
Lighting, shades, and energy control
With our control 4 technology, you can monitor the flight control systems of your home, and enabling you to control a wide variety of lights using just a single switch communication. You can even control the energy consumption of these electronic devices by adjusting the air conditioner, lights, and some larger appliances which might be quite heavy on your utility bills.
So, if you want a single intelligent switch communication like our control 4 systems, you can give us a call at 201- 961- 7001.