Are you thinking of upgrading your workplace? Every now and then your work environment should be appealing to break the monotony of your workers. A Commercial Video Wall from JMG Audio Video Inc. seems like a practical solution. This can act as an adaptable screen for your conference center. Our team of highly skilled technicians is adept enough to fit together the cutting edge monitors with almost unnoticeable bezels creating a false impression of one huge continuous screen from multiple monitors. Once you let us know the size, flexibility, and the purpose of this video wall, our AV experts will work out all the technical details. Whether you want an enormous wall screen with precise resolutions so that the texts are legible, or just an integrated video wall for the security command center, JMG Audio Video will create a setup to achieve your vision. We take great pride in creating tailor-made visions for business in and around Alpine NJ, Franklin Lakes, Ridgewood NJ, Saddle River, and Tenafly.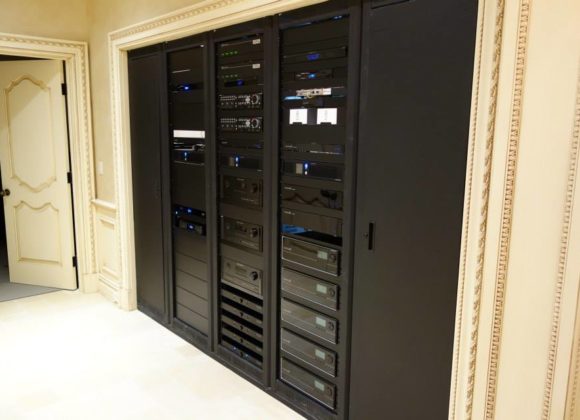 Below we have mentioned 3 tips to follow before setting up the video wall. Take a look.
Match the size of the display with the size of space
Think about the number of displays you want to use after considering the space. Larger displays will require fewer bezel lines but will cost you more.
Plan out the wiring and connectivity
If you locate your PC at the video wall location, a wireless network connection is enough to access the content. But if your PC is located in the server room, you will need at least one Cat5e or Cat6e Ethernet cable to connect to the video wall.
Format of the content
Since video walls are one time investments, what you want to display needs to be fixed from the very beginning. If you want to show still images, 3D graphics, and HTML5 applications all together your video wall controller should be flexible enough to suit your needs.
So, if you need any troubleshooting for the hardware or the software, you can call us at 201-961-7001.