5 tips for choosing the best home theater systems
Choosing the best home theater systems can greatly enhance your audio and visual experience while watching movies, playing games, or listening to music at home. JMG Audio Video provides the same in Millburn, Ridgewood, NJ, Chatham, NJ, Franklin Lakes, Tenafly, Wyckoff. 
Here are five tips to help you choose the best home theater system: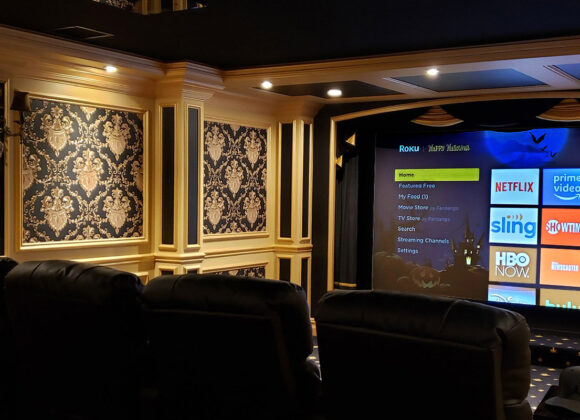 Determine your budget: Before you begin your search, establish a budget range for your home theater system. This will help you narrow down your options and prevent overspending. Consider the features and quality you desire and find systems within your budget that meet your criteria.

 
Assess your space: Evaluate the size and layout of the room where you plan to set up your home theater system. This will help you determine the appropriate speaker configuration and size. For smaller rooms, a compact system may be sufficient, while larger rooms may benefit from more powerful speakers and a larger screen.

 
Choose the right speaker configuration: Decide on the speaker configuration that suits your needs and space. Common configurations include 2.1, 5.1, 7.1, and 9.1 systems. The first number refers to the number of main speakers (left, center, right), while the second number indicates the number of subwoofers. Additional speakers provide a more immersive audio experience, but make sure your room can accommodate them.

 
Consider audio quality and features: Pay attention to the audio quality and features of the home theater system. Look for systems with high-quality speakers, a powerful subwoofer, and support for various audio formats like Dolby Atmos or DTS:X for immersive sound. Additionally, consider connectivity options, wireless capabilities, and any extra features such as streaming services or voice control.

 
Read reviews and compare options: Before making a final decision, read reviews and compare different home theater systems. Look for reputable brands known for their quality and performance. Consider customer feedback regarding audio clarity, ease of setup, durability, and overall user experience. Websites, forums, and technology publications can provide valuable insights and recommendations.

 
By following these tips, you'll be better equipped to choose a home theater system that fits your budget, space, and audiovisual preferences, providing an immersive entertainment experience in your own home. Please call us without any hesitation.