5 reasons to invest in a good home theater
Investing in a good home theater can provide you with a range of benefits and enhance your overall entertainment experience. JMG Audio Video provides the best home theater systems in and around Ridgewood, NJ, Millburn, Chatham, NJ, Wyckoff, Mendham, Tenafly. 
Here are five reasons to consider making this investment: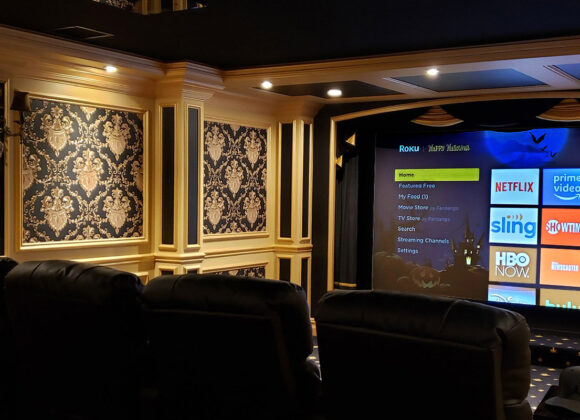 Immersive Entertainment: A high-quality home theater system can immerse you in your favorite movies, TV shows, and video games like never before. The combination of a large screen, surround sound speakers, and high-definition visuals can transport you to different worlds and make you feel like you're part of the action.

 
Convenience and Comfort: With a home theater, you can enjoy the latest releases and entertainment from the comfort of your own home. No more waiting in long lines at the cinema or dealing with noisy audiences. You can control the environment to suit your preferences, including seating arrangements, lighting, and temperature.

 
Customization: Home theaters are highly customizable. You can design your system to meet your specific preferences and needs. This includes choosing the size of your screen, the type of audio system, and even the decor and aesthetics of the room. It's an opportunity to create a space that reflects your personal style.

 
Family and Social Gatherings: A home theater can be a fantastic gathering space for family and friends. It's an ideal setting for movie nights, sports events, gaming sessions, or even karaoke parties. Sharing these experiences with loved ones can create lasting memories and strengthen relationships.

 
Increased Property Value: A well-designed and professionally installed home theater can add value to your home. When it's time to sell, potential buyers may see the added entertainment value as a significant selling point. This can potentially lead to a higher resale price for your property.

 
Remember that while investing in a good home theater can be rewarding, it's essential to consider your budget, space constraints, and personal preferences when designing your setup. Whether you're a movie buff, a gamer, or simply enjoy high-quality audio and visuals, a home theater can offer a fantastic entertainment experience. Please call us without any hesitation.