Do you often wish you had a home theater system, but think you have to be a multimillionaire to own it? You cannot be more wrong. Keeping your yearning in mind JMG Audio Video Inc. has come up with the best home theater system. Since our inception, after working over the years with top brands and state-of-art technology, our technicians have slowly become industry leaders. With all the knowledge and experience they have gathered, they have become quite a specialist in effortlessly integrating the many facets of the home technology. Our commitment to provide the finest in audio/video and automated system technology, not only suits your current demand but also your future needs. Our team can seamlessly fit the new system in your home with a central remote that controls all your electronics. Also, the way we design our user interface, even the most complex system becomes incredibly easy to operate.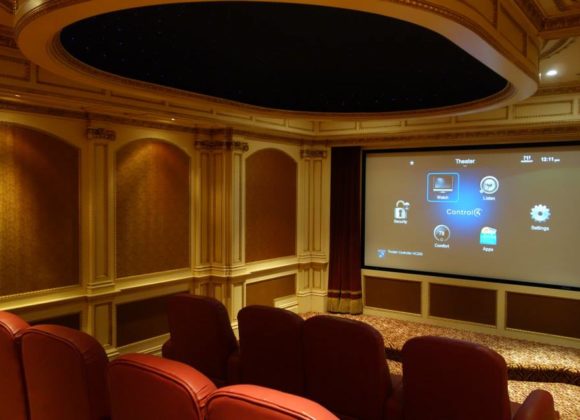 Below we have mentioned 3 reasons why we are a cut above the rest. Take a look.
Great Deals
We have been doing business with our suppliers for a long time now, so they give us great prices. This, in turn, helps us pass on our savings to our clients. Often people are pleasantly surprised when we quote them our price. But you can be rest assured the quality is not compromised.
Increase the value of your home
A house with an already in-built home theater will fetch more in the market which will offset the cost of the system. So in a way, you can look at it as an investment rather than an expense
On-going support
Our job doesn't end with the installation of the system; our technicians make sure that you are fully trained to operate the system all by yourself. We also keep our phone lines open for any ongoing technical support you might need.
So, if the people of Alpine NJ, Franklin Lakes, Ridgewood NJ, Saddle River, and Tenafly want to discuss a potential installation, we are just a phone call away at 210-961-7001.