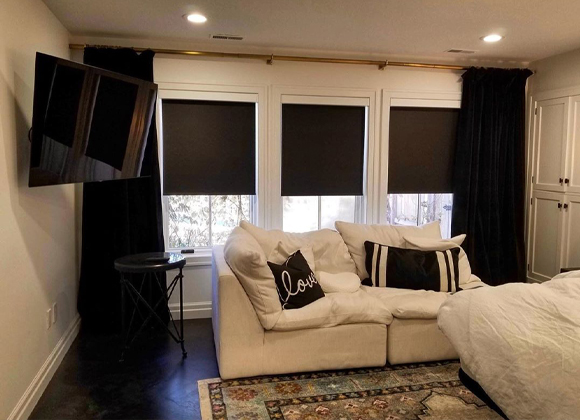 When you want to binge-watch your favorite series, you don't want to have any glare from the windows in your Red Banks, NJ home. Fortunately, all you need is to press a button on your smartphone, and the automatic blinds in your living room are all close to you, setting the mood for a great viewing experience.
At JMG Audio Video we can help you add this level of home automation with electric blinds that are also programmable and responsive. Contact us today to learn more
Enhance Your Home Automation With Automatic Blinds in Red Bank
Home automation is turning regular homes into amazing places to live because they take on some tasks that either we don't want to do or they help to add to our lives. Automatic blinds are another of these aspects that can be added to your home automation setup and provide you with new ways to enjoy your home because it becomes much easier to accomplish tasks.
One way that electric blinds enhance your smart home experience is by providing you with blind control from anywhere you are. Reading in your comfy chair can be challenging when the sun comes in at just the right angle. You can quickly close your blind or shade from your smartphone and get back to reading without losing your place.
Your automatic blinds are also energy savers for you. You can tie them together as part of your home automation to monitor your indoor temperatures and open or close your blinds to help affect the indoor temperature. This is a much faster and easier way to adjust your indoor comfort when compared with firing up your HVAC system.
Adding Automatic Blinds in Red Bank, NJ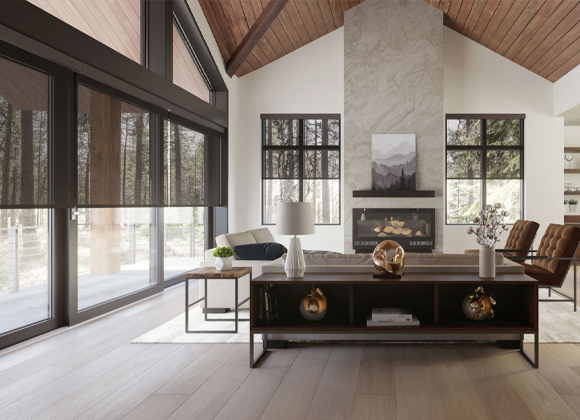 Being able to program your automatic blinds means that you can enjoy the sunlight in the morning when you get up without having to go from room to room. And before you go to bed at night, a single push of a button can close all of your automatic blinds in your Red Bank, NJ house no matter where you are. Let our experienced team at JMG Audio Video install your motorized blinds and get them programmed into your home automation system. Call us today to learn more.
In the 19th century, Manhattan contributed to much of Red Bank's earlier success, causing it to be a significant part of the history of Red Bank; goods produced in Manhattan allowed Red Bank to evolve from a maritime industry to a commercial industry inspired by Manhattan's textiles, furs, and other products. Named after the red soil banks along the Navesink River, Red Bank has a background spanning centuries of innovation, technological advancements, and worldwide historical impacts.
---