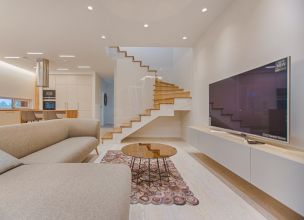 Once upon a time, the idea of automated blinds or voice-activated lighting controls was only in science fiction, but now you can outfit your Mahwah, NJ, property with sophisticated whole home automation technology that makes your life simpler and safer. With help from the team at JMG Audio Video, you can increase home security and enjoy greater convenience thanks to home technology powered by Control 4 systems and Crestron systems, two of the most powerful and advanced smart home control options on the market.
Whole Home Automation for Mahwah, NJ Homes
Once you install whole home automation in your Mahwah, NJ, house, you might wonder how you ever lived without it. Imagine going on vacation with peace of mind that you have lighting controls and automated blinds to maintain a consistent indoor temperature and keep the property well-lit. Plus, you can confirm that you didn't leave the stove using smart home technology that you can check on your phone.
Whole home automation with Control 4 or Crestron systems does more than turn the lights on and off. Enjoy greater peace of mind with advanced home security powered by home technology like remote-controlled door locks, video monitoring, and lighting controls. You'll always know what's happening at your property, no matter how far away you are.
Home Technology, Automated Blinds, and Lighting Controls in Mahwah, New Jersey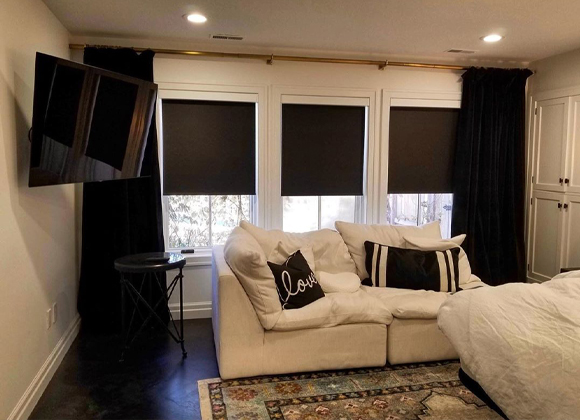 Smart home technology makes it easy to secure your Mahwah, NJ, residence, but it can also make it more comfortable and convenient. Investing in Crestron systems or Control 4 systems allows you to connect a variety of home technology, including automated blinds and lighting controls, to a central whole home automation center. From controlling the lights or window blinds and shades on a preset schedule or managing them with your smartphone, it's possible with smart home technology.
Increase the value of your Mahwah, NJ, home and improve home security with a whole home automation system from JMG Audio Video. Contact us today to learn more about your options and the surprisingly affordable and simple installation process. 
One of the top 10 places to live in New Jersey, as ranked by New Jersey Monthly magazine, Mahwah is a bustling community that offers easy access to New York City and some of the Garden State's most beautiful natural treasures. Mahwah is part of the ancestral lands of the Lenape indigenous tribe, and over 5,000 people of Lenape and Native American descent live in the Mahwah region as the Ramapough Mountain Indians.
---