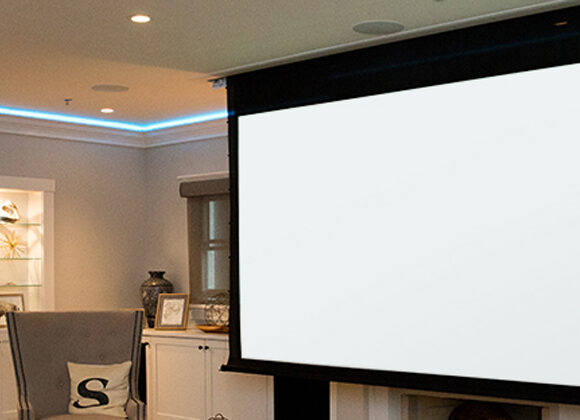 Home theaters are an excellent way to improve homes in Ho-Ho-Kus, NJ. People often dream about adding a luxury room to their houses. A home theater is the perfect way to make that dream a reality.
At JMG Audio Video, we offer the best home theater systems at affordable prices. Thanks to our networking abilities and respectable partnerships with suppliers, our company can pass savings on to our clients, delivering impeccable theater systems with immaculate installations. 
Best Home Theater Systems in Ho-Ho-Kus, New Jersey
A home theater system is a wonderful investment for any Ho-Ho-Kus, NJ, house with room to spare. Not only will you and your family and guests experience years of entertainment with a private theater in the comfort of your home, but you can also increase your property's resale value should you decide to put it on the market, thanks to this home improvement. 
When you install a home theater system, you need a helping hand to guide you through the system's uses and abilities, which JMG Audio Video is proud to provide. When you request an installation from our experienced technicians, you can be sure they'll train you on operating your new system before they leave to ensure you can fully enjoy its benefits.
Don't worry if you need additional assistance with your home theater system days, weeks, or months down the road. JMG Audio Video offers ongoing technical support. We're happy to answer any questions you have.
Custom Audio and Home Theater Installation in Ho-Ho-Kus, NJ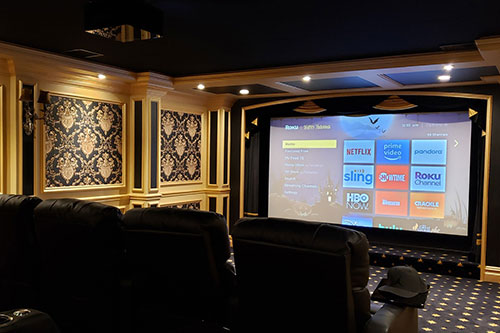 Multimedia rooms featuring state-of-the-art home theaters don't have to come with a steep price tag. Our knowledgeable technicians can customize your Ho-Ho-Kus home's video systems using equipment from the industry's top brands like SIM2 Multimedia, Screen Innovations, and Dragonfly.
You can also rely on us to expertly install custom audio systems from notable brands like Paradigm, KEF, and Episode Speakers. No job is too complex for our team. 
Ho-Ho-Kus, New Jersey, is an affluent suburb several miles outside New York City. Though the small town is currently one of the state's wealthiest communities, its origins date back hundreds of years to the area's original indigenous inhabitants. Some historians believe the unique name of "Ho-Ho-Kus" is a native Lenape term for running water or hollow rock, but the term has about 16 definitions with no single answer to its true meaning. 
Contact the professionals at JMG Audio Video for premium home theaters in Ho-Ho-Kus, NJ.
---