Crestron Systems and Home Technology for Alpine NJ, Franklin Lakes, Ridgewood, Saddle River, Tenafly and Surrounding New Jersey Areas
Your search has come to a successful conclusion if you are looking for home technology as a Ridgewood, Alpine, or Franklin Lakes, New Jersey resident. We go the extra mile to exceed the expectations of discerning homeowners every time we complete a home technology installation project. When you choose our company, you will definitely recognize our commitment to the customer experience.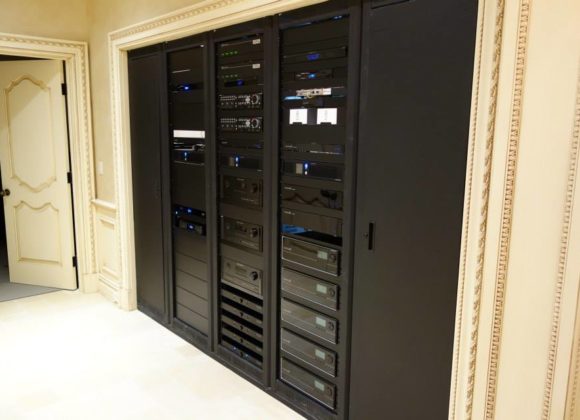 The Crestron systems that we sell and install are as good as it gets when it comes to automated smart home technology. Homeowners in nearby cities like Tenafly and Saddle River can also rely on us for this home technology, and we can assure you that you will be absolutely amazed when you see what it can do.
These systems allow you to control everything in your house from your smartphone or any other computer, wherever you may be located at any given time. Of course, you also have central control of all systems when you are inside of your home. You can use a device to do this, and you can alternately give voice commands.
The Crestron systems Ridgewood-Alpine-Tenafly area residents can obtain from us allow for the seamless integration of your lighting, your heating and cooling system, and small appliances. You can also operate your audio and video equipment through the system.
To gain an understanding of the possibilities, imagine this scenario. You wake up, and you give the voice command "breakfast." When you do this, the lights in the kitchen go on at just the right level of intensity, the coffeemaker starts up, and the shades are thrown open.
The temperature in the room is perfect, and your television in the kitchen is tuned in to your favorite morning news program. Another scenario would be a simple voice command when you are leaving your home that would turn off all lights, lock windows and doors, and alter the temperature to lower your energy bills.
Speaking of bills, this Crestron home technology is extraordinary, and our technicians in the field install it perfectly. This being stated, our clients are usually very surprised when they find out how affordable home automation can be when it is obtained through JMG Audio Video.
Take Action Today!
We do have to admit that some people have one regret after we install Crestron systems. They wish that they had acted sooner, because the home technology really changed their lives for the better. If you are ready to take the first step toward a smart home, you can send us a message or give us a call at 201-961-7001.