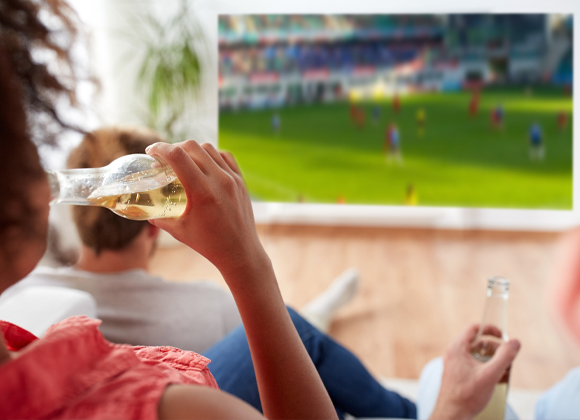 It used to be that the best place to watch a movie in South Orange, NJ was at the movie theater. Today, however, the answer has switched to being at home more. With the technology available today you can create an outstanding home theater room in your home, and at JMG Audio Video we have helped homeowners do just that.
We know how to get the different components to work with each other so that it doesn't matter if you are watching a Blu-ray, Netflix, or casting an internet video from your phone. Contact us today to learn more.
Benefits of Professional Home Theater Setup in South Orange
Home theaters have continued to evolve beyond just a nice surround sound system and a larger television. Where once you had projection systems you can now have a flat screen that hangs on your wall in sizes of 60 inches and larger. And your input sources will be a range of different media that all need to work together to display on your home theater screen.
The placement of all of the needed equipment is an important consideration. Do you want the items tastefully displayed and accessed in an area of the room, or would you prefer them hidden away? Does your home theater room have enough sound-deadening material or will it require more for a better experience? Even the size and shape of the room will require different solutions that are unique from home to home.
Working with our team we can plan out where all of the important items will go, including the speakers, input devices such as a DVD player, cable box, streaming device, and more. We will also assist with the electrical needs for all of these devices to be powered. The end result will be a home theater setup that rivals a movie theater without all of the extra guests.
Home Theater Installations in South Orange, NJ
At JMG Audio Video we help homeowners install the best home theater systems available. With the various devices available it can be a nightmare to deal with all of the cabling and electrical needs, but we know how to get it all done efficiently so you can get to enjoying your home theater system in your South Orange, NJ home. Contact us today to get planning your home theater.
The advent of the railroad established South Orange as a suburb of Newark and a summer resort. Just after the railroad was continued through to Hoboken in 1868, the Village began its rapid transformation from a rude settlement of farms and mills to a polished residential railroad suburb of New York and Newark. The transition of South Orange from vast farmlands to a prestigious residential community is due in large part to the vision of one man, New York attorney John Gorham Vose.
---