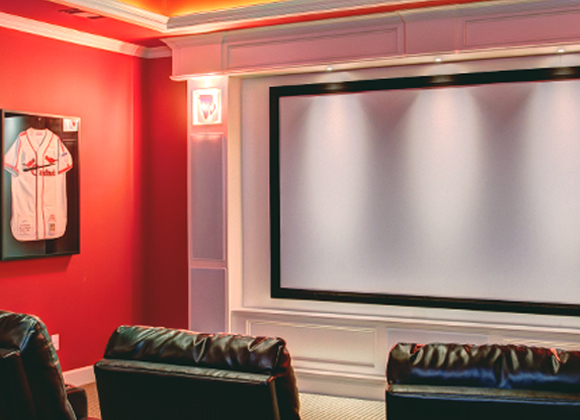 Home entertainment in Rumson, NJ has come a long way from a tube television and a VCR. These days there are large flat screen options or even 4K projection systems, plus sound systems that will make your recliner rumble.
At JMG Audio Video we make home theaters that are better than a movie theater experience and allow you to watch movies, sporting events, as well as regular television programming the way they were meant to be seen. Contact our team today to learn how we can make your home theater dreams a reality.
The Best Home Theater Systems in Rumson
We don't do the basic surround sound systems that you can buy at nearly any retailer. Our team uses the best individual equipment to provide a truly custom home theater that will easily outperform any DIY home theater setup. What would take homeowner days or weeks to put together we can do in a few hours because of our experience working with these devices. This saves you time and frustration as things just work when we're done.
Having our professional team build you a home theater also means that you can get custom touches that just aren't available with off-the-shelf packages. This is more than just a DVD player with six speakers, this includes multiple input sources, a slick control interface to choose what you want, plus audio control from a single device.
We can also help deal with issues that can degrade the quality of your experience. Adding the right lighting for the room, ensuring your HVAC system doesn't ruin the sound quality, and even where you are placing your seating in the room all have an impact on the final results of your home theater. Get the experience you really want by bringing in our experienced team.
Home Theater Installations in Rumson, NJ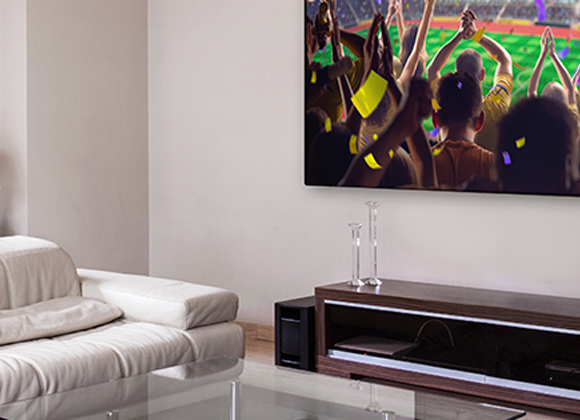 Homeowners in Rumson, NJ don't need to worry about the various facts and figures that abound with the different parts of a home theater. You just want it to work and to blow you away visually and audibly. At JMG Audio Video that's what we deliver when we plan out and build your home theater. Discover the difference by calling our team today and start planning out your home theater room.
Historic Rumson was settled in 1665, as a result of a land purchase from Native Americans. The Lenni-Lenapé, a tribe within the larger tribe of the Delawares, lived on the Peninsula and named it Navarumsunk. Throughout the years that name was shortened and changed to Rumson. Rumson in earlier times, was known by other names including Port Washington, Black Point, and Oceanic. Interspersed among the mansions are charming cottages and bungalows, and residents who take pride in the beauty of this waterside gem.
---