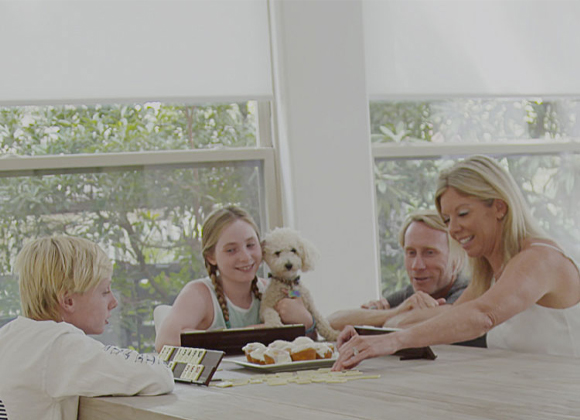 When you leave your Mahwah, NJ, home for work in the morning, do you leave the blinds open, only to come home to an overly warm house? Or has bright sunlight ever prevented you from seeing the computer screen or television, forcing you to get up and adjust the blinds? With automatic blinds from JMG Audio Vide, it's as simple as a touch of the button to get the perfect amount of light in any room.
Our complete selection of Hunter Douglas shades and blinds lets you match the window coverings to your decor style. You will love how affordable and easy it is to add motorized blinds to your home, as well as their increased energy efficiency, privacy, security, and convenience. 
Home Automation with Motorized Blinds for Mahwah, NJ Homes
Home automation is more accessible than ever before, and when JMG Audio Video installs electric blinds, you can enjoy even more convenience and simplicity. Whether you want to adjust the light in your home office while you work or control the temperature to maintain the most efficient heating and cooling while you're away, automatic blinds and Hunter Douglas shades make that easy to do. 
We can even connect the motorized blinds to your smart thermostat, ensuring they open and close at the perfect times to maintain a consistent temperature throughout the day. Going on vacation? Automatic blinds help secure your Mahwah home by adjusting throughout the day to block prying eyes and create the impression that you're at home. 
Electric Blinds in Mahwah, New Jersey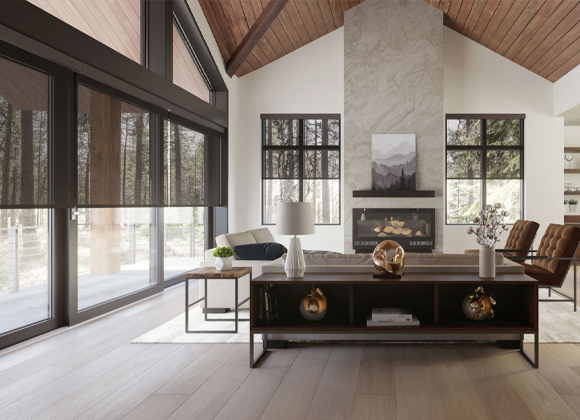 Whether you prefer lift-style blinds that move the entire Hunter Douglas shade up and down or tilt-style that only adjust the slats, JMG Audio Video can help you find the perfect window coverings and provide professional installation. Stop worrying about cord safety or constantly adjusting the blinds manually and invest in convenient and attractive electric blinds. Contact JMG Audio Video today to add automatic blinds to your Mahwah, NJ, home and learn more.
Just 30 miles outside New York City, Mahwah, NJ, is home to about 25,000 residents, many of whom work for the large corporations headquartered in the area. Companies like Stryker Corporation, Volvo, and UPS have a significant presence in Mahwah, but the city's easy access to the Ramapo Mountains and River and multiple state and community parks allow residents to spend plenty of time outdoors. Mahwah is also the site of several important landmarks, including the Crocker Mansion, built by railroad magnate Charles Crocker.
---