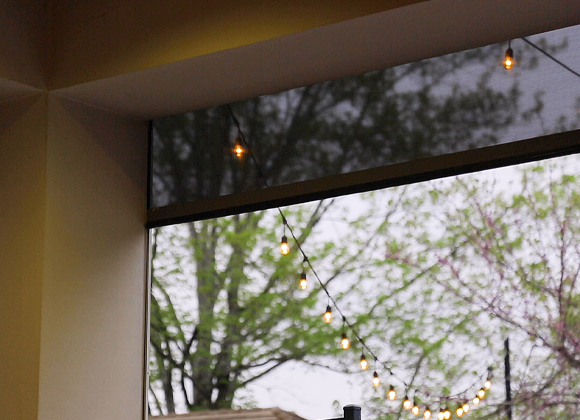 Perhaps you are away on a vacation and you realize that you don't need to worry about how warm or cool the interior of your Rumson, NJ home is. You can remotely override your automatic blinds programming to leave them to shut for several days until you return home.
At JMG Audio Video we can help make that scenario possible, as well as dozens of others that make your home a smarter home. Contact our team today to learn more about adding automatic blinds to your home.
Why Include Automatic Blinds in Rumson
One of the most obvious advantages of automatic blinds is that you no longer have to manually open or close your blinds nor do you have to go room to room to deal with them. You can easily control all of your automatic blinds from your dining room table or lying in bed. Not only that but you can program your blinds to open or close at specific times of the day, as well as having them open or close to help regulate indoor temperature.
You can help control your energy costs with your electric blinds as well. When your home is starting to get warmer you can have your blinds closed to keep the sun from coming through the windows and adding heat. When it is getting cooler you can have your blinds open to let in more sunlight to warm the home. Doing this helps to reduce your costs while saving the wear and tear on your HVAC system.
Of course, you have individual control over each of your motorized blinds and you can open and close them whenever you like, whether you are at home or a thousand miles away. And you can have special presets as part of your home automation setup to include your blinds in a special movie setting for your living room. The options are nearly limitless as to what you can do.
Adding Automatic Blinds in Rumson, NJ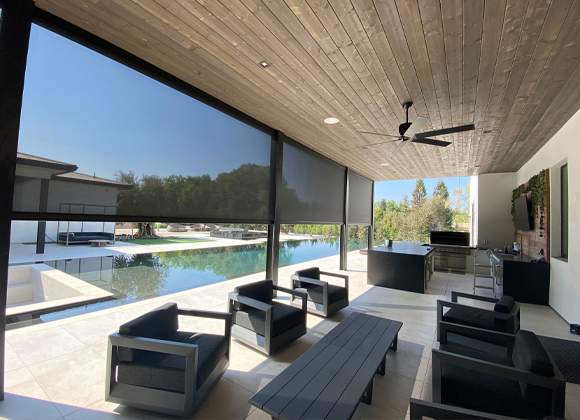 Having automatic blinds can provide you with enhanced comfort in your home. Whether it's a way to keep a more stable temperature indoors to giving you additional freedom by handling basic tasks of opening and closing at certain times of the day even reacting to specific events to provide extra security, adding automatic blinds to your Rumson, NJ home is the next step in adding to your smart home. Contact us at JMG Audio Video to learn more.
At one time it was considered a resort town for the rich and famous New Yorkers who spent the summers there, Rumson, N.J., still maintains something of a reputation as a playground for the wealthy. Rumson was purchased by English settlers in pieces. The first purchase was dated January 25, 1665, and it included parts of Middletown. The rest of the area was purchased later that year. The Lauriston Mansion, built in 1870 and listed on the National Register of Historic Places in 2002, is 10,000 square feet home constructed in the Colonial Revival style.
---